Win-win situation
Karl makes wooden glasses, I make leather bags. I needed new glasses, Karl needed a bag for travelling. By connecting the dots between these four facts, I got a pair of wooden glasses and Karl became a proud owner of a full grain leather weekend bag. Everyone's a winner!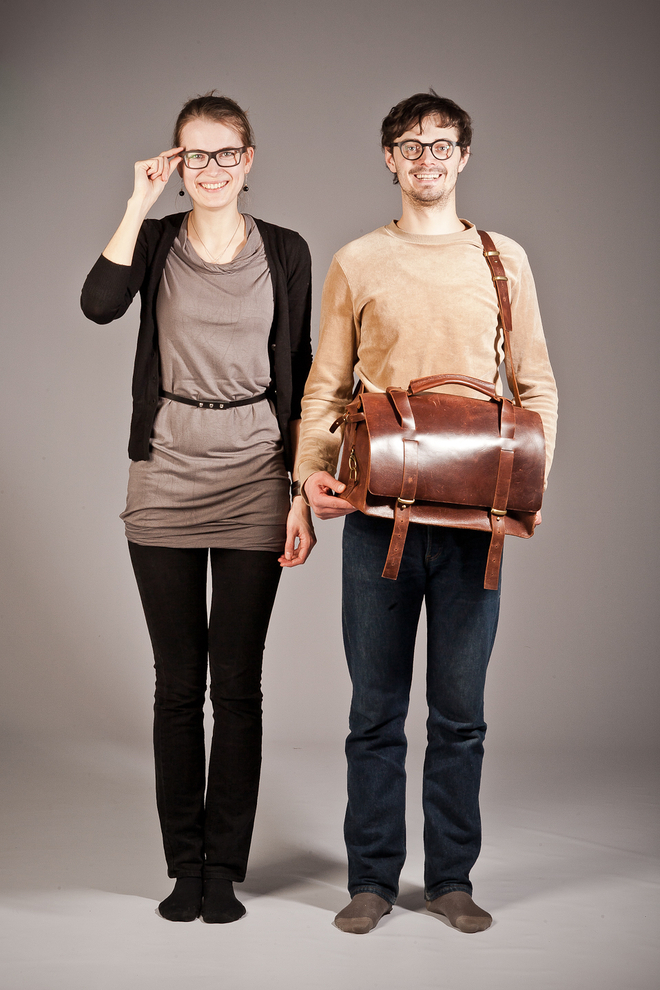 Karl dreamed of a weekend bag which could be carried in hand, thrown swiftly on the shoulder and which could accommodate a few days' worth of bits and bobs. From the aesthetic point of view, the aim was to design a bag of utmost simplicity with a subtle hint of robustness.
After discussing the options, we decided to make the bag out of thick leather which would breathe life into the bag through the scratches and wear and tear which appear over time. A weekend bag could be a passport of sorts – wear marks can be seen as alternative equivalents to visa stamps which engrave your dear travelling memories on the sturdy surface of the bag, adding a personal touch and character to it.
Karl had a very clear vision of his bag which forced me out of my ordinary working pattern as I had to find solutions to his clear-cut ideas. The kind of projects where you have an active artisan on the receiving end create a pleasantly stimulating atmosphere because both sides complement and force each other to try the water outside your comfort zone.

The design process played out like a game of ping pong where the ideas went back and forth eventually resulting in a joint creation where you cannot distinguish where your idea ends and the partner's thoughts begin. Fortunately we both love natural simplicity in our designs and materials we use even though Karl's craving for minimalism is certainly more drastic.
Karl liked his bag and his new travel companion has already been tested on the Tallinn-London Fashion Week route. I am also sincerely satisfied with my pair of Karl's glasses. I would wholeheartedly recommend them without the slightest doubt because the glasses do feel warm against the face and are truly lightweight. Not to mention that you can jump around to your heart's content at a rock concert without having to worry about dropping your glasses and losing them in the crowd!
Visit the internet home of Karl's unique wooden glasses here: www.karl.ee