The therapeutic aspect of bags
Helena's charming personality could provide enough inspiration for a whole collection of bags. There is a hint of girlish cunningness and boyish trickery mixed with motherly concern, a feminine sense of style and masculine courage in her. She is passionate, sincere and always stands up for her people. The motto for the design of her first bag was "Fortune favours the bold" and only time can tell what the future will bring.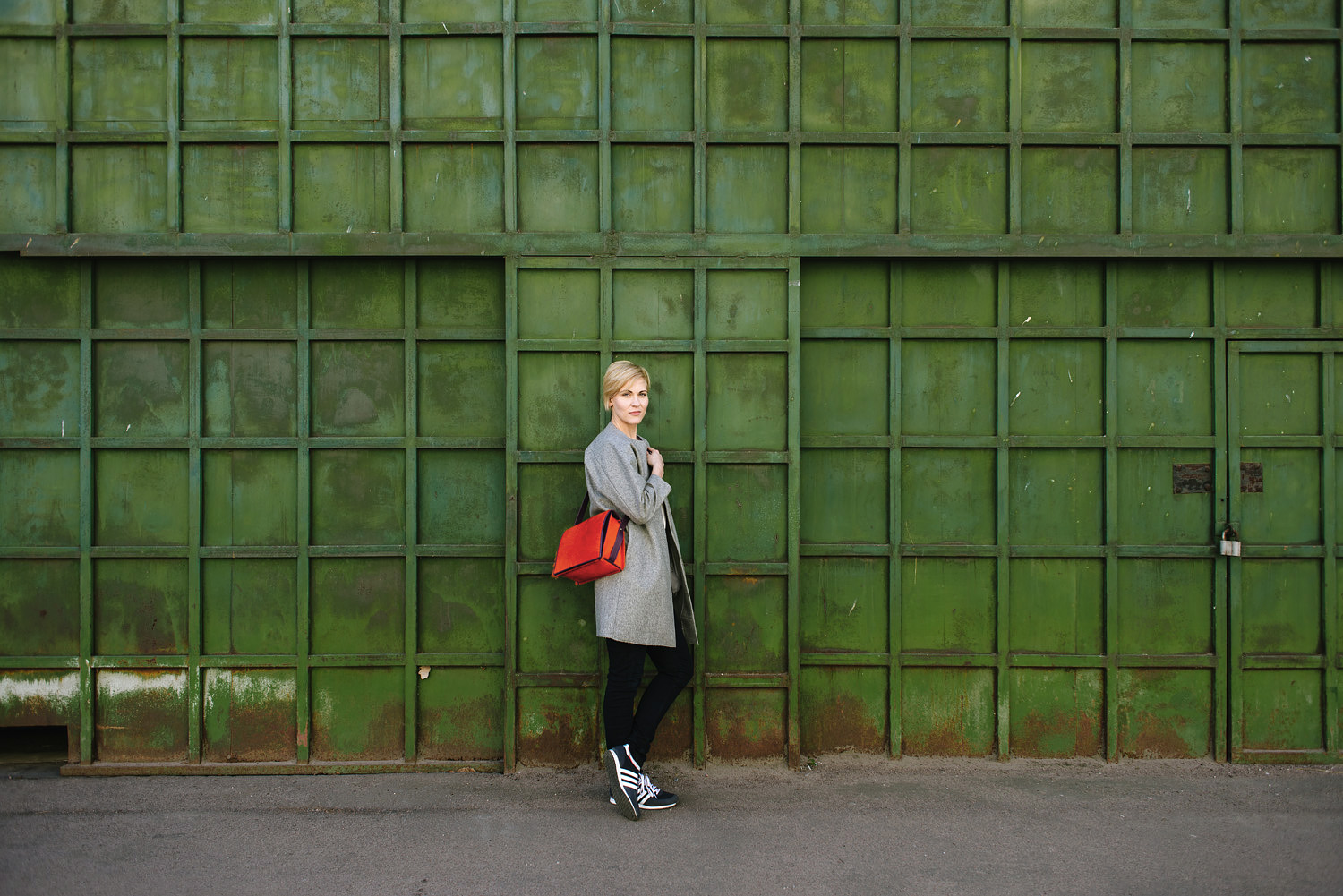 Taking into the account Helena's disposition for impulsiveness, it was only logical that she changed her mind several times during the design process. In the beginning, the bag was supposed to look completely different. We had ordered the brown leather and the design had already been confirmed when Helena's vision changed and she decided that she wanted a satchel which retains its form instead of a slouchy hobo bag.
Fortunately, I had many deadlines staring me in the face at the time and her bag was put aside for a while. In hindsight, it was a very lucky coincidence because after Helena spotted a bright orange furry cowhide at a furniture place, the recognition was immediate – scrap the modestly brown look, let's make the bag a real firecracker! I was very excited about the new idea and happy to "go crazy". As both Helena and I are still ardent followers of minimalism, we decided to keep the shape of the bag classical but we did not hold back on the colours – purple details add contrast to the orange furry cowhide
While making the bag, I often found myself stroking the furry leather. It was like watching water flow or observing a lit fireplace – a pleasurable therapeutic activity which never ceases to enthral.

It turns out that Helena follows my example when the finished accessory rests next to her. The flap works like a stress ball – a stroke or two and your worries melt away into the soothing bright softness of the leather.

While Helena is now walking around with her bag and brightening up the days of people around her, I am already generating new bag ideas for her because Helena's smile, sense on style and uniqueness translate perfectly into bag designs.

Special thanks goes to Tõnu Tunnel yet again for recording my source of inspiration and handiwork!