Best alarm clock ever
I have a tendency to put too much on my plate. I think I have recently become better at choosing my challenges but fortunately I could not say no to Indrek who wrote to me and asked me to collaborate with him on the new design for
Hekkpipe
.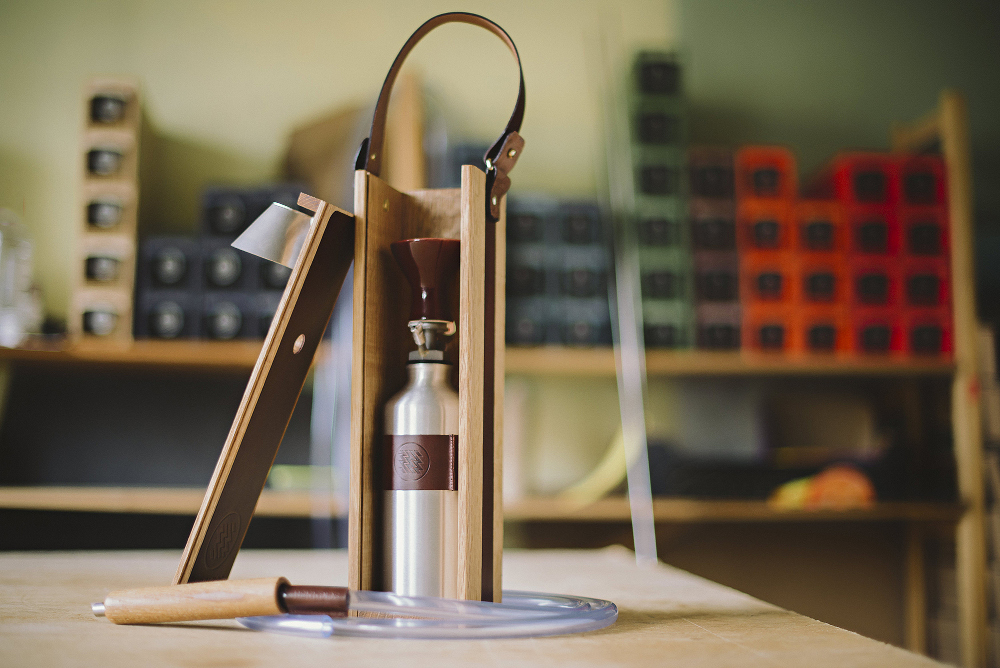 The fact that by saying yes to this project also meant signing up for the best alarm clock system in the world was definitely a perk. I agreed to help him in any way I could but I told him that I could only meet him in the mornings before my workday begins which is why me and Indrek always met at 8.00! All kinds of external factors are very efficient when it comes to getting me out of bed so this project was a great way of motivating myself to set an earlier alarm and sort my head out at my studio behind a cup of coffee because I am definitely not a morning person.
Indrek asked me to contribute my skills and knowledge of leather to the research and development of a luxury version of Hekkpipe. I have always been a fan of the combination of wood and leather which is why I felt at home and comfortable with the brief. However, the project was also pleasantly different from my everyday work and these morning research and development sessions were very invigorating.

Not to mention that the final product is very cool. The leather adds flair and another layer to the product. The public has embraced the new design – the pipes with leather details have fled the nest - and Indrek is already working on a new version.

In hindsight, it seems that Indrek taught me more than I managed to teach him. Thanks to his diverse background, Indrek has the ability to see the big picture. Furthermore, he has a technical mind and a good heart which is by no means less important. Living life on the fast lane has not turned him into a machine, he is still, first and foremost, an emphatic human being. Hekkpipe has assembled an awesome team of people who are constantly motivating each other to improve themselves.

This has enabled them to put a lot of effort into research and development and sell their products abroad. Estonian hookahs have now found their way to different countries ranging from Saudi Arabia to USA. Indrek's idea to redress an old idea is a good example of how thinking outside the box can be the key to success. It has been very inspiring to see how the boys built up their business and are moving closer to their dreams one step at a time. Hekkpipe is striven by economic thinking which is firmly based on a true passion for what they are doing. If I had to hold someone up as an example of how to do your own thing, I would point them out without even flinching. A textbook example of how to follow your dreams!
Hekkpipe can be found on their website.
The collaboration was recorded once again by Tõnu Tunnel.