Bag as sculpture
Monika will always be a very important person for me because she was the one with whom we established a joint design studio in Kalamaja in 2010. I was very lucky to find her because while I was learning to swim, she was already an experienced fish in the design pond, so I only had to look across the desk for a role model!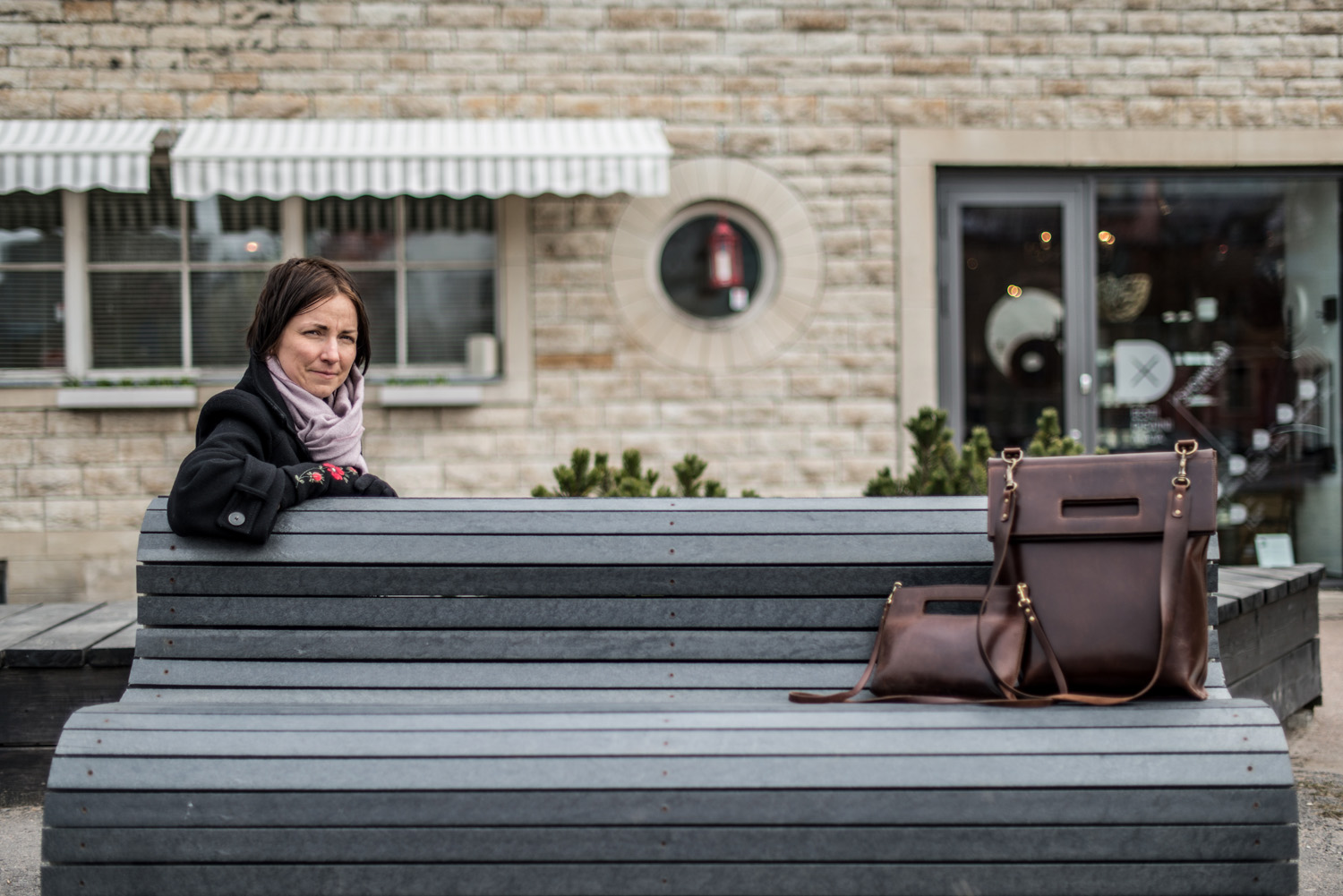 Not many people I know can organise their time as well as Monika. She doesn't daydream, whine or chat, she just takes her to do list and gets it done. Monika never has to wait for her chakras to open or for happiness to knock on her door. Her career is purely and simply a result of hard work. She has been strategically planning her work for years, laying its foundation one stone at a time. Even though Monika's greatest passion is carpets, she has also experimented with dialogues between textiles and porcelain, wood, stone, metal and concrete. Monika's range is wide – her portfolio includes both carpets which are 3m wide and filigree silver jewellery with floral motifs, headboards for beds and wall panels, not to mention sofa covers and decorative pillows. Her innovative products follow Scandinavian aesthetics and exude feminine power. Even if she uses romantic décor and patterns, her works always have a characteristically strong presence.
If Monika were a school kid, her report card would definitely include some Cs, but not because she wasn't bright enough but because she knew what her priorities were. Monika concentrates on what she is interested in and does it with devotion. She knows what she wants and is ready to make an effort to achieve it. As an experienced extreme sportsman, she is not afraid of blood and tears, so even if she falls, she knows that she will definitely get up again and will work towards her goals with even more determination than beforehand.
Monika's determination manifested itself while ordering the bag as well – she knew very well what she wanted. All I had to do was to find a suitable technological solution for her draft and offer a range of different details. The final product is one of my personal favourites – a simple but hearty unisex bag which is like a sculpture. It can be used on hectic workdays as a commodity which holds everything you need or worn as an accessory on a Sunday walk.
Monika's works are displayed at her homepage (
www.tekstiilruumis.ee
) and on
Facebook
. The photos in Kalamaja were taken by
Tõnu Tunnel
.