A bow to love
Once upon a (present) time there lived a loving and extremely considerate boyfriend called Karl who decided to make a present for his special lady Kärt for the 10th anniversary of their acquaintance. And what better way to show your never-ending love to someone than by organising a thoughtful and unique gift which is designed with only one person in the world in mind?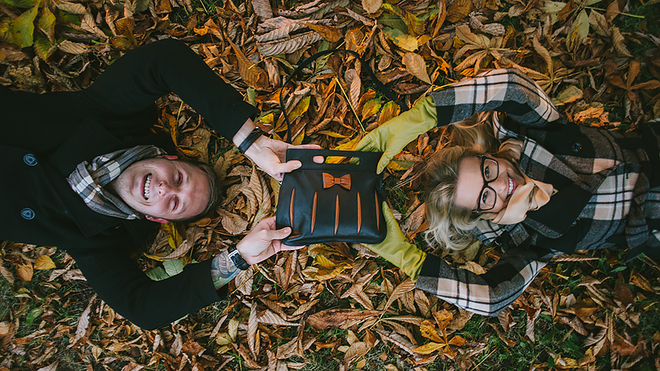 I came up with several sweet and cute designs for this bag but fortunately Karl who knows his favourite lady the best lent me a helping hand for choosing the best possible solution among a number of good ones. We ended up with an eye-catching girly bow and a feminine shape in modestly beautiful colours which make the bag suitable for both festive occasions and equally special everyday outings.
I know Kärt and Karl already from school where we spent hours studying hard and chatting even harder during the breaks in the foyer. They were the cutest high school sweethearts but life had other plans for them so they drifted apart to different parts of the world. But if something is meant to be then nothing can keep it from happening which has never been more true than in the case of Kärl and Kart, sorry, Kärt and Karl! After five years of dust had settled on the memories of their relationship, they found each other again and their love towards each other has kept us all warm ever since. Karl keeps cracking jokes like there is no tomorrow which never fails to make Kärt giggle which in turn is so infectious that all the people in the room will soon be choking with laughter. Yes, the world is definitely a better place when Kärt and Karl are together and it is a great honour that my bag is a symbol of their happy union!

Many thanks to Karl for his lovely idea and to Kärt for providing never-ending inspiration!
Love will save the world!
Special thanks to Tõnu Tunnel for capturing the essence of Kärt and Karl.