NM Treasure Box Handbag 01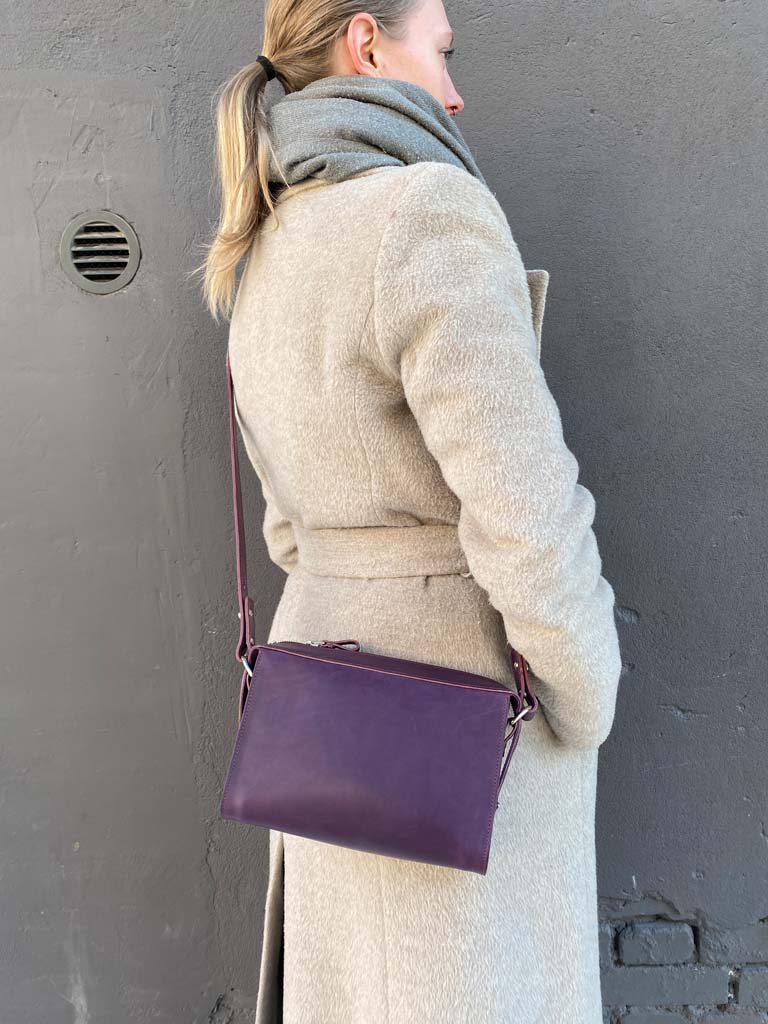 Minimalistic handbag with retro influences that fits a lot thanks to the wide opening. Compliments are guaranteed when wearing this bag. It has zipper on top and one inside pocket. The strap length can be changed according to your needs. This bag is one of a kind, made from purple vegetable tanned leather. This leather may change its colour a bit more than usual.


Materials:
Vegetable tanned leather, metal details

Size:
24 x 16 x 9 cm

Strap length 126 cm, width 2 cm

Strap:
Long adjustable strap

Extra details:
1 inside pocket

Shipping:

Estonia 2-3 days – 2.95 EUR or pick up yourself for free
Europe 3-9 days – 8 EUR
Rest of the world up to 21 days – 12 EUR




FREE SHIPPING ON ORDERS OVER 50 EUR.



Nüüd saab kotte osta ka LHV järelmaksuga, mille intress on 0% kuni 12 kuulise tagasimakseperioodi puhul ja lepingutasu 0 EUR.
Täida LHV järelmaksu avaldus siin.
Peale positiivse otsuse saamist võtame teiega meilitsi ühendust. Küsimuste puhul kirjuta meile design@stellasoomlais.com

Store terms and conditions